Barcelona Lineker: Messi renewal was vital but Barca still need Neymar replacement Nizaar Kinsella Click here to see more stories from this author Chelsea correspondent 06:30 12/5/17 FacebookTwitterRedditcopy Comments(0)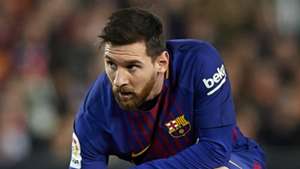 Getty Images Barcelona Lionel Messi Real Madrid Philippe Coutinho Neymar Cristiano Ronaldo The former Barcelona striker is delighted to see the Argentine renew his deal but still thinks the Catalans need more to be great again Gary Lineker thinks Lionel Messi's contract renewal is essential for Barcelona but wants to see more signings in January at his old club. Messi's new contract runs until 2021 — when he will be 34 years old — with a buyout clause of €700 million, while he will earn €565,000 a week, making him the second highest paid player in the world after Neymar. The deal was welcome news for Barcelona fans who were fearing losing their superstar forward on a free transfer, as Messi would have been free to talk to clubs in January. The new deal has ended hopes for the likes of Manchester City to sign him, however, and Lineker is glad that Messi will likely become another one-club footballer.  Article continues below Editors' Picks Lyon treble & England heartbreak: The full story behind Lucy Bronze's dramatic 2019 Liverpool v Man City is now the league's biggest rivalry and the bitterness is growing Megan Rapinoe: Born & brilliant in the U.S.A. A Liverpool legend in the making: Behind Virgil van Dijk's remarkable rise to world's best player "I was thrilled. I am a Barcelona man myself and to see him stay there is good," the BT Sport presenter told Goal. "I'd love to see him in the Premier League, but he's playing at Barcelona, he's a magical footballer. It is good to see that he's extended his contract there and that he will play his entire career there, I suspect."Unless, maybe he decides to go back and play football in his hometown in Argentina when he's older. I think someone paying €700m for someone in their 30s, no matter how good they are, is really quite unlikely. Of course [Premier League clubs wanted him] but he's at, for me, the best club in the world.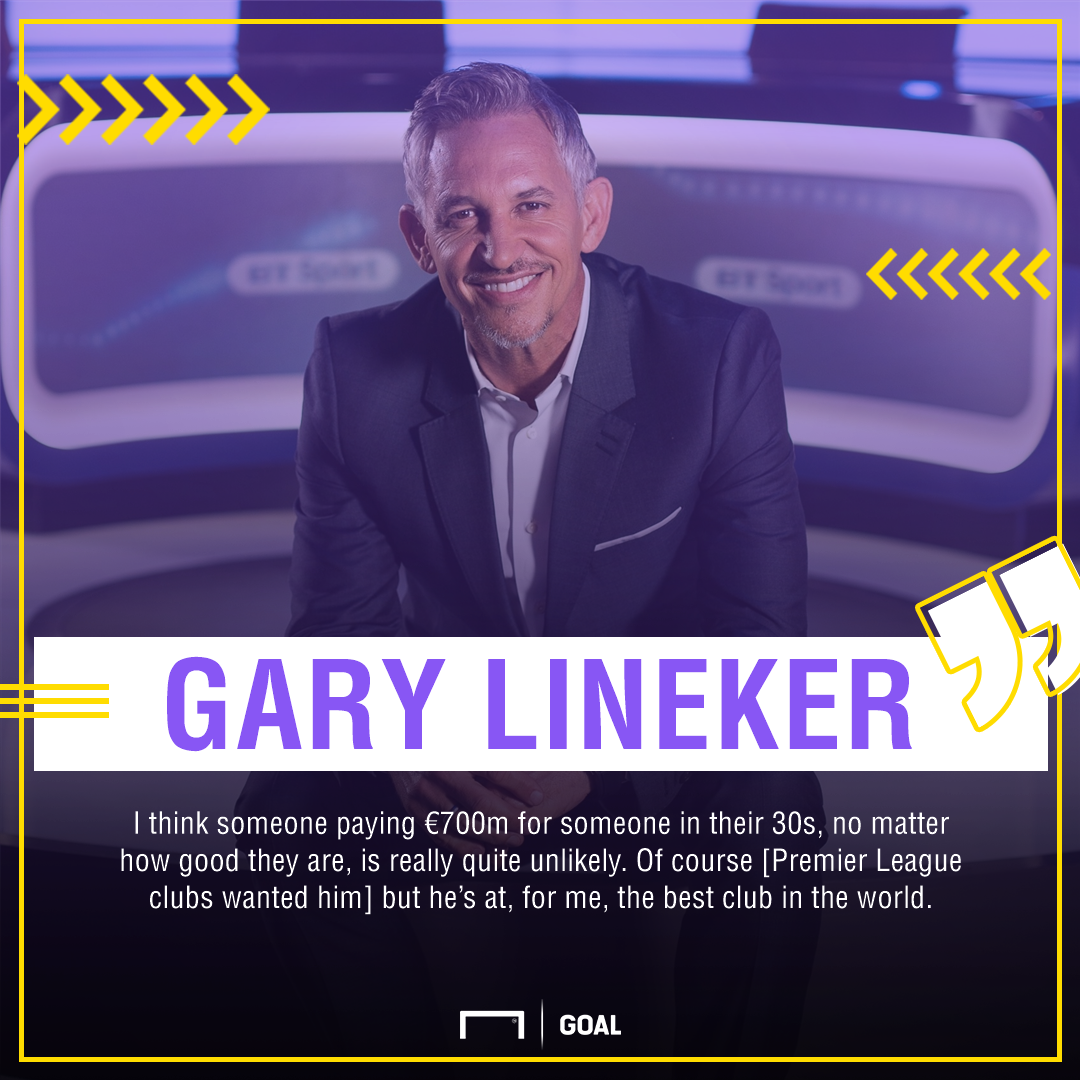 "I am a bit biased, but he's at a great place where he's revered and loved by everybody. It is good to see him stay and to have a one-club career. I think it was important for the present as much as anything else."They have been getting criticism lately, especially with losing Neymar and perhaps Barcelona not bringing in too much over the summer, apart from [Ousmane] Dembele. So it is important for the club to make a statement that they're not giving up on keeping the big players."I think they had to show that they could compete [with Man City and Paris Saint-Germain]. The money is kind of spiraling out of control. It will be interesting to see what happens over the next few transfer windows, in terms of buying players."I suspect Barcelona still need another replacement for Neymar, whether that's Philippe Coutinho, we will see. They look a little bit short now without Neymar. Whether they can do that in the January transfer window, which is notoriously difficult, maybe they will have to wait until next summer."I think Neymar leaving made Messi more important to Barcelona. Messi is in his 30s, what's he got left? Maybe two more years in his peak and maybe he will start to decline. Hopefully he has two more good years in him before the legs start to go.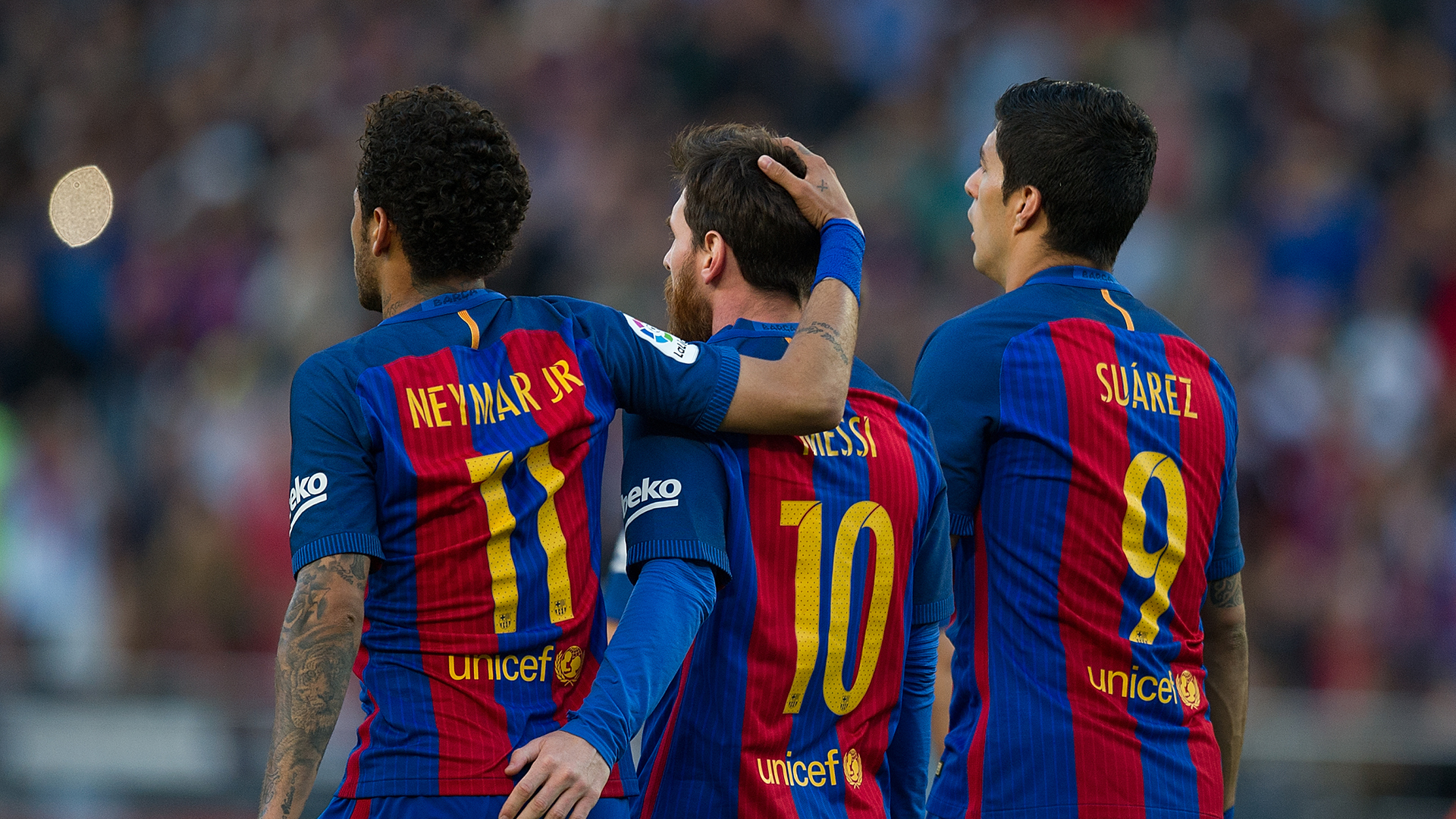 "It happens to all of us, even those who are gifts from the footballing gods. I suppose they always thought Neymar would move up to be the next superstar, but that's not going to happen at Barcelona now. They need another big Neymar-style signing and they have the Neymar money [to pull it off]."Barcelona pushed hard to sign Coutinho in the summer from Liverpool as PSG paid Neymar's €222 million buy-out clause to bring him to Paris. Barcelona are thought to still be keen to sign Courtinho, although they are also considering back-up plans.Lineker still regards Messi as the best player in the world, saying it could be a while before we see players dominate the way the Barca star and Cristiano Ronaldo have in recent years."I think yes, he's still the best. When I speak to most footballers, they say the same," Lineker said. "We are blessed to live in a time with both Cristiano Ronaldo and Messi. They are different kinds of players, of course. Ronaldo is wonderful, prolific and I love watching him play. Messi, to me, brings joy."I watch a game and it is still the same now. I watched him against Valencia last night, it wasn't even his best game and he gave it away a few times which is unusual. He still produced a couple of moments and the pass for the goal — that's something that only the greatest midfielders that I have seen can do.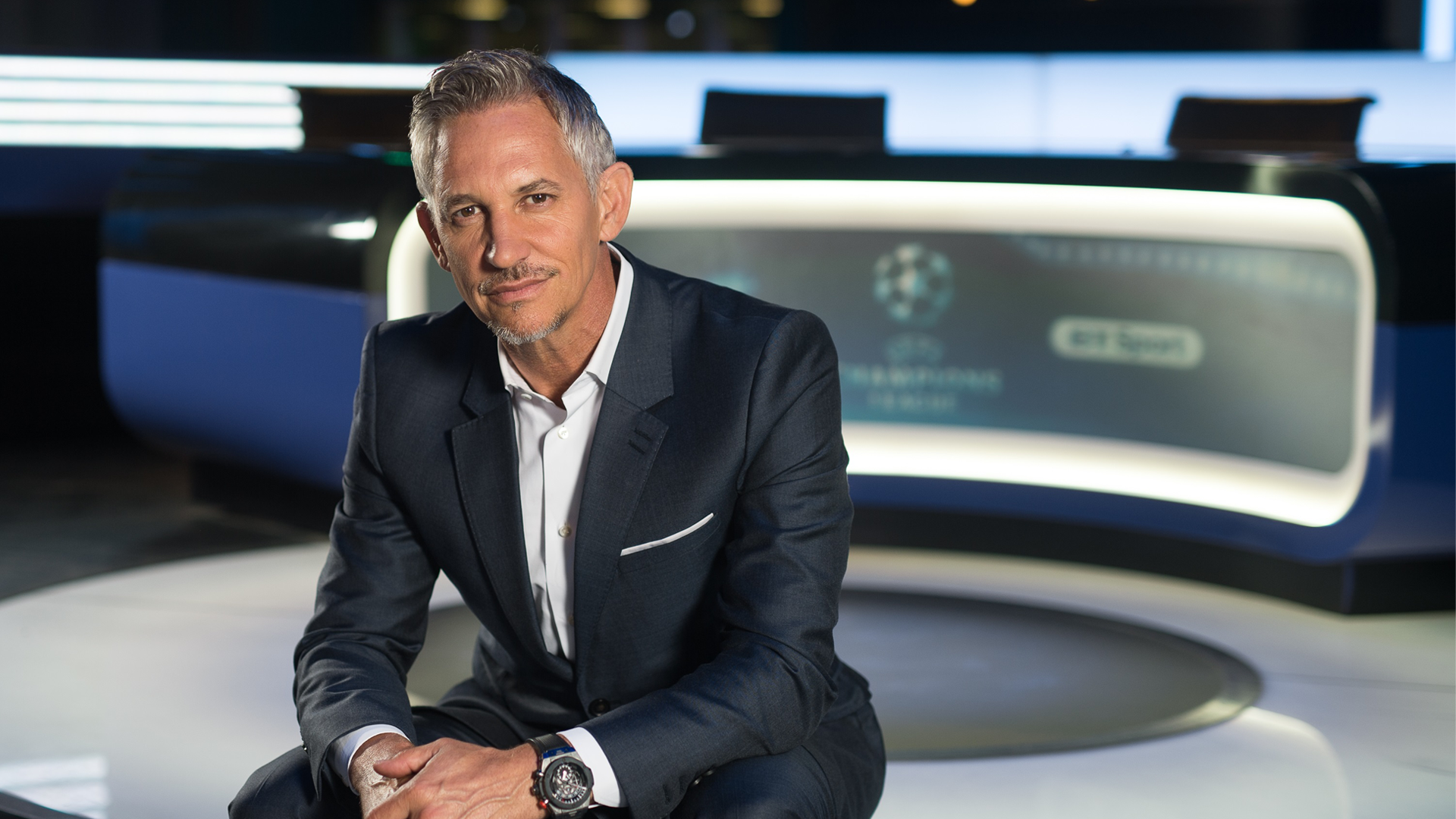 "Maybe someone like Zinedine Zidane, Glenn Hoddle or Andrea Pirlo could do. He's got that to his game. He's as good a passer as you will ever see. He's certainly the best dribbler that I have ever seen. Even better than Diego Maradona. There are things that make him unique."Ronaldo scores goals and can beat people but not in the same way that Messi can do. He scores as many as Ronaldo. If the Ballon d'Or was just given to the best player, which it supposedly is, then it would be Messi every single year because he is the best footballer."However, they take into account the best team, trophies. Barcelona have been successful, but Messi only wins when they dominate Madrid. Ronaldo wins when Madrid do visa versa. It is a bit strange, but that's how it goes. Ronaldo has brought the best out of himself, a huge professional and I am a huge admirer of his, but Messi is magical."Cristiano is going through a bit of a goal drought, he's around 32 years old now and the legs go. It doesn't matter how good you are, what your record is, the legs go. We are mortals, although Messi might not be. But we are mortals and something does happen."I hope it isn't time for Ronaldo and I believe he will still score a load of goals as he is a great finisher, a big game player with balls of steel. It will be sad when they both go because we will miss them."The thing you have got to remember is what Messi and Ronaldo have achieved is truly special and it is incomparable to anything that we've seen in recent generations. It is hard to envisage someone that good coming through."Neymar is producing special stuff and Kylian Mbappe looks like he's going to become a great. They are the most likely ones [to take over from Ronaldo and Messi]."BT Sport is where the best in sport go head to head. Watch every game from the UEFA Champions League and UEFA Europa League exclusively live on BT Sport, online and via the BT Sport App. For more info visit www.BT.com/sport